Helping You Take Your Pizza Franchise to the Next Level.
For those looking to become a Donatos Franchise Partner, we are proud to offer comprehensive training and ongoing support services. Our experienced team of professionals is dedicated to helping you every step of the way, from initial planning through ongoing operations. We understand that becoming a successful restaurant Franchise Partner requires more than just great pizza – it also takes knowledge, preparation, and guidance. That's why we have created an extensive training program backed by our knowledgeable staff so that you can get the most out of your franchising experience with us!
At Donatos, the expertise and training programs used to educate our 1,900+ company associates in operating high-performance restaurants are available to you and your staff. This includes custom curricula for Franchise Partners and management staff as well as an ongoing online training course for your associates. With such a wealth of knowledge and resources at hand, you can benefit from the expertise of our industry professionals who are dedicated to helping you run a successful business.
The Donatos team will be by your side every step of the way. Together we will create something amazing. If you're ready to get started, learn about our Steps to Ownership.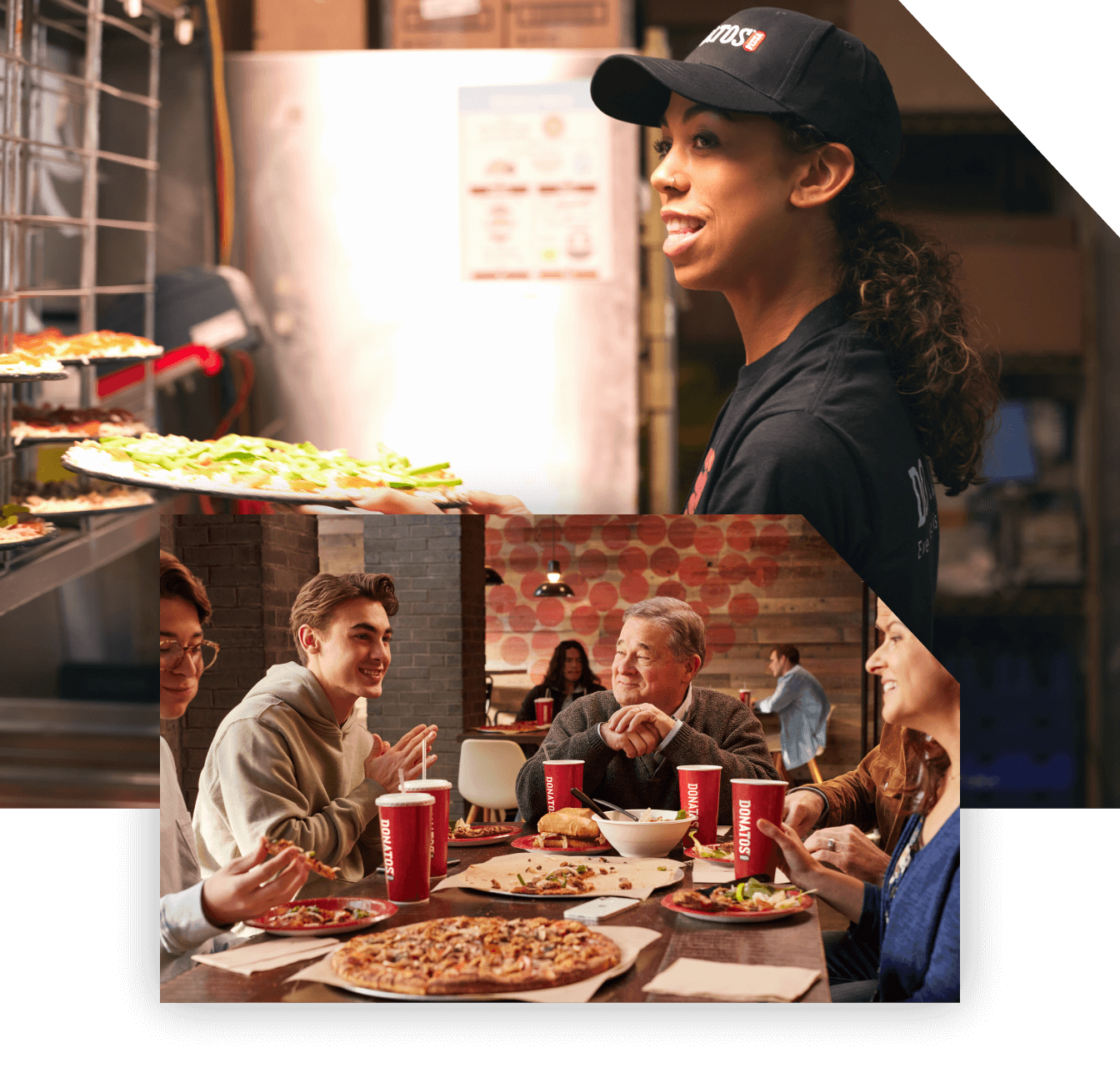 Our Dedicated Team is
Always

Behind You.
As one of our restaurant Franchise Partners, you'll be supported by the following industry experts:
Franchise Business Consultant
This expert will visit your restaurant three times a year to provide feedback on operations and to train associates. You'll be provided with weekly profitability reports, monthly P&L reviews, and a best practices report. Your Franchise Business Consultant will also assist with your annual business plan and budget development.