Donatos Is the #1 Premium Brand of Delivered Pizza.
So, there are the national pizza chains – they're convenient, they deliver, they have the latest tech and big voices, but the pizza…tastes like pizza chain pizza. And then there are the local and regional shops, and newer fast casual places. A good product, limited tech and no (or poor) delivery systems. Donatos hits a sweet spot in between. It's a delicious premium pizza, loaded Edge to Edge® with the highest quality toppings, prepared to a high standard with the best, freshest ingredients. Along with a reliable delivery system and tech (website and app) that makes getting the pizza from the order screen and to the customer's door - or the pickup counter - faster than ever.
Ready to learn more about why we are the best pizza franchise to own? Check out our Why Us page to learn about how we set ourselves apart from others in our industry.
See What Makes Donatos
One-of-a-Kind.
If ever a pizza was made to bring people together, Donatos pizza is the one. Maybe that's one reason we were voted into the Pizza Hall of Fame.
1

Our pizzas are loaded Edge to Edge® with toppings, so pizzas are always consistent.

2

We put 100 pieces of family recipe pepperoni on every large thin-crust pepperoni pizza.

3

Famous Thin Crust pizza that's party cut, so there's more to go around.

4

We slice our fresh Roma tomatoes, onions, and green peppers each day for our pizzas, subs, and salads.

5

We take pride in our dough. Whether it's our famous thin crust, cauliflower, gluten-free, hand-tossed, or thicker crust, it is baked to golden perfection.

6

We use real aged smoked Provolone cheese because it's more flavorful.

7

No artificial flavors or colors in our pizzas, subs, or salads.

8

The chicken in our pizzas, subs, and entrée salads is sliced natural white meat.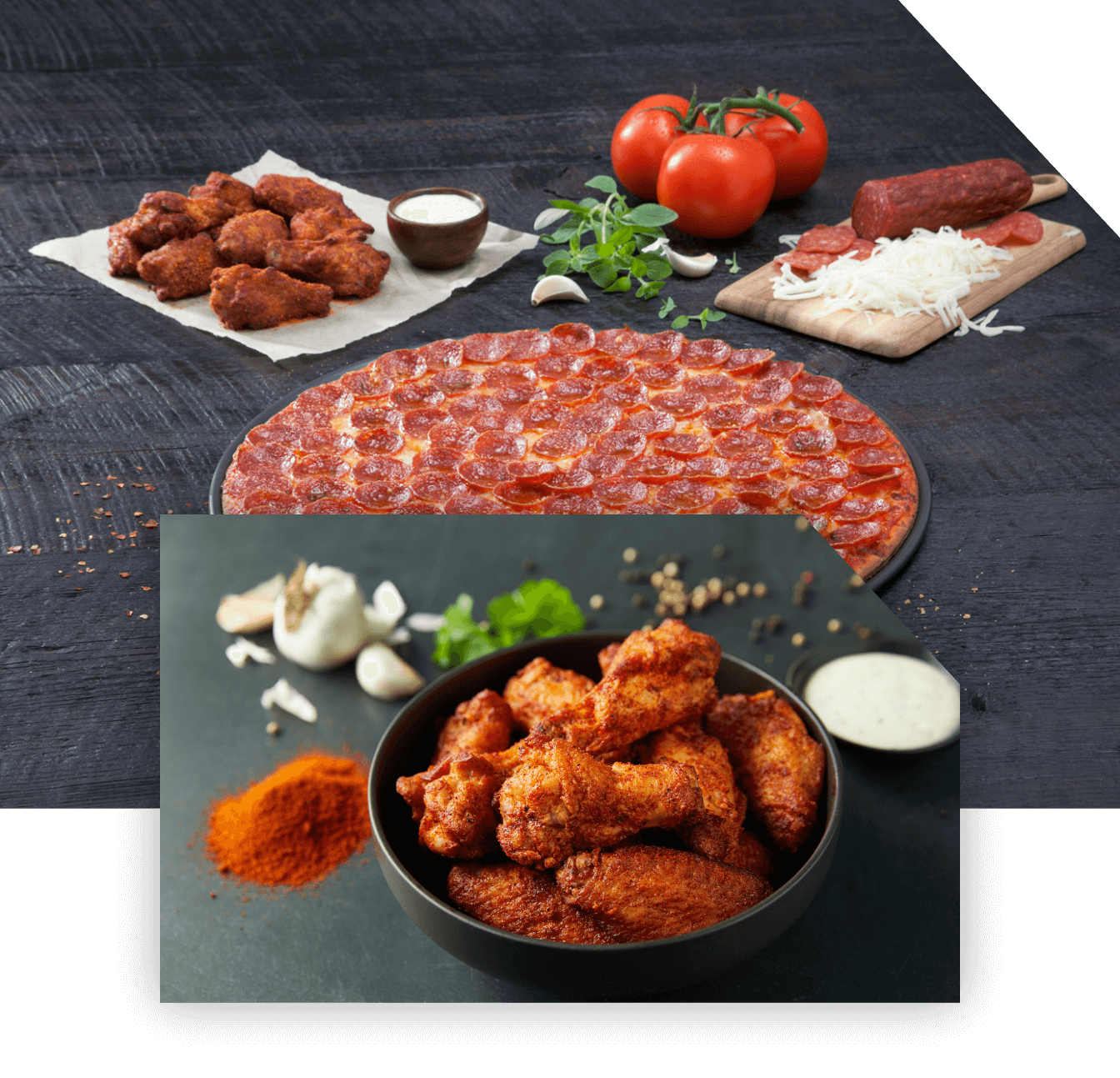 Premium Pizza
Perfection.
What Makes Donatos Pizza, Donatos Pizza?
At Donatos, it's all about giving you more.
MORE TOPPINGS.
We don't skimp on the toppings. We load our pizzas with fresh, premium toppings, Edge to Edge® on top of the cheese, not under it -- so you can see and taste the quality in every bite.