Our Path to Opening Your Pizza Franchise.
With Donatos, the path to your pizza franchise dreams is clearly marked. We've created a three-step process for owning your own pizza restaurant franchise. From details on our application process and financing options to information on operating a successful franchise, we have compiled everything here for you. So read on and let us help make your dreams of owning a Donatos pizza franchise come true!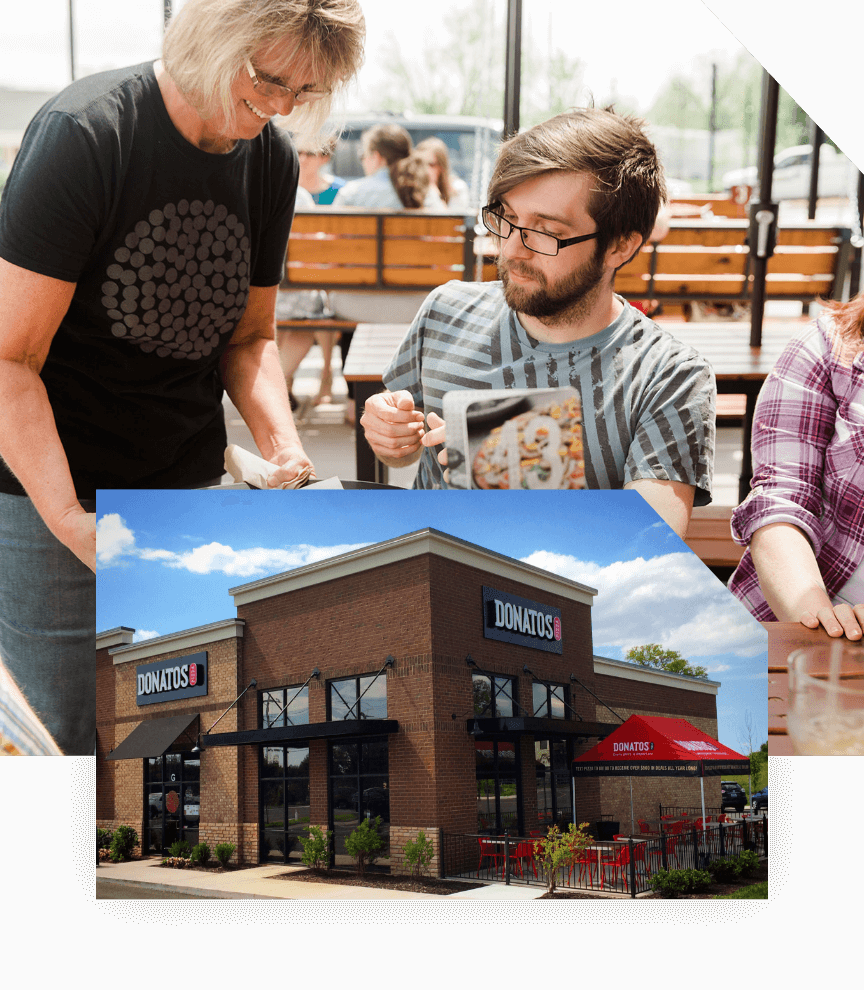 Congratulations! Once you've completed Step 3, you'll officially be part of the Donatos pizza franchise. We'll waste no time getting to work on your new restaurant and will provide you with comprehensive training and ongoing support to ensure a smooth, seamless, and successful experience. We're so excited about all that we can do together!
Ready to take that first step toward owning the best pizza franchise? Fill out our contact form and someone from the Donatos team will be in touch.
Donatos is Proud to Share Success Stories.
Listen to our passionate partners share a piece of insight as to why they love franchising with Donatos! Want to learn more? Visit our testimonial page to hear from our owners.
Your
Path

to Franchising.
Explore Our Current Opportunities.
At Donatos, we value high-quality ingredients. And that doesn't just apply to our delicious pizza. Our dedication to excellence also means we are looking for Franchise Partners who have strong business acumen and restaurant or hospitality management experience. We are searching for like-minded entrepreneurs that lead with integrity, goodwill, fun, and most importantly - passion. See our available territories now.