Premium Pizza
for the People,
Since 1963.
Our Pizza Story is a People Story.
The Donatos story is one of dreams, determination, family, values, and success. It's a story that our Franchise Partners are truly proud to be part of, as it continues to evolve. It all started when our founder, Jim Grote was 13 years old and took a job at a Columbus pizza shop. By his sophomore year at The Ohio State University, the pizza business had him hooked for life. Jim bought the shop in 1963 for $1,300. He kept the name, derived from the Latin for "to give a good thing"—the perfect way to describe his three-part mission: make the best pizza, hire great people, and promote goodwill in the community.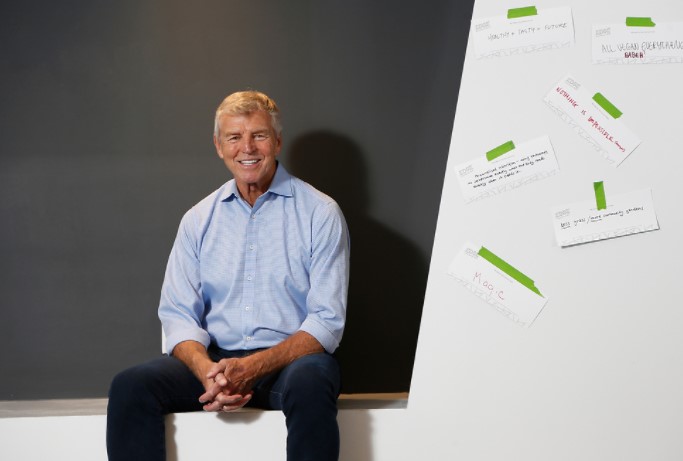 As the business grew, Jim raised his family in a home behind that first pizza shop. This mix of work, friends and family helped define Donatos' distinctive culture.
"When folks arrived to pick up their pizza, I had them stop by to say hi to Nancy and the kids," Jim remembers. "It was great, a home filled with friends and neighbors."
While Times Have Changed, Our Values Haven't.
Today, Donatos remains a fan favorite in our founding city of Columbus and now, far beyond. Our family-owned company still stands firmly on the foundation built by the people-centric principles that inspired our founder to put those very first pizzas in the oven. Working with his daughter, Donatos Chairwoman Jane Grote Abell, Jim remains a guiding influence at the company, and his values continue to shape everything we do—from our generous Edge to Edge® premium toppings to the way we treat our associates like family—and especially the way we always strive to be a good neighbor.
Now with over 450 locations in 27 states, Donatos and its franchise partners operate more than 170 traditional restaurants in Ohio, Indiana, Kentucky, Virginia, West Virginia, South Carolina, Alabama, Tennessee, Georgia, Pennsylvania, and Florida.
Donatos' products are also proudly served in more than 200 non-traditional locations through partnerships with Red Robin, sports and entertainment venues, and REEF.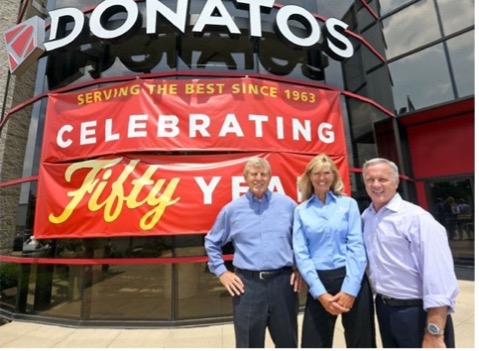 Invest

in a Premium Pizza Franchise.
We have the recipe for success.
$55.5B

us pizza restaurant market size in 2022
Every

Piece is Important®.
Committed to Fresh Ingredients
AND Fresh Air.
Donatos is committed to preserving the environment, taking steps to reduce our carbon footprint, and promoting sustainability in everything we do. Our sustainability efforts include the following:
We don't discard excess dough in landfills and instead send it to hog and poultry farmers to use as supplemental feed.
Our FSI-certified pizza boxes are made from 100% natural fiber and our napkins are 100% FSC certified.
Our pizza franchise uses 100% compostable bowls and lids for appetizers and salads.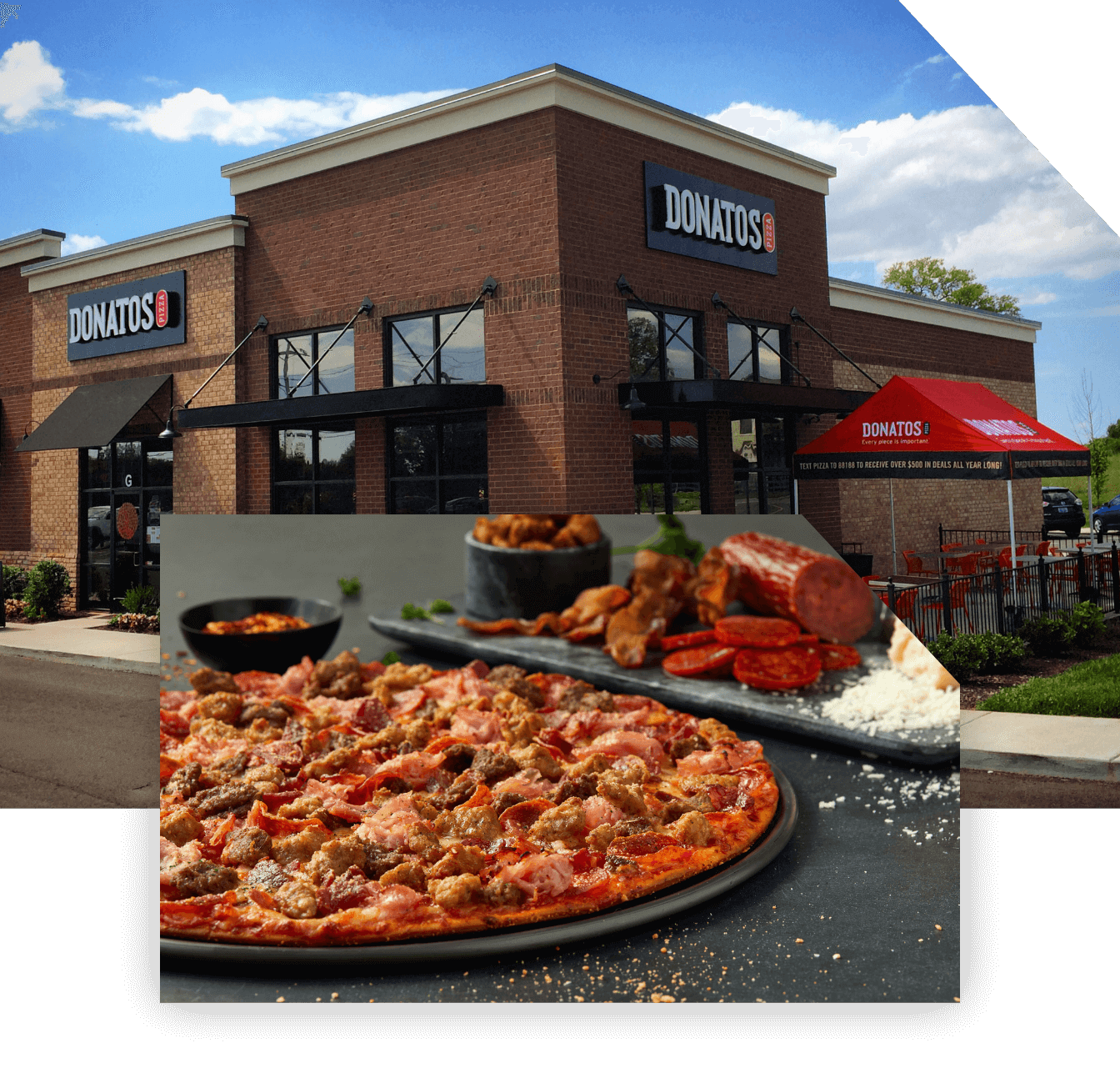 The Foundation Focus:

Love Our Neighbor.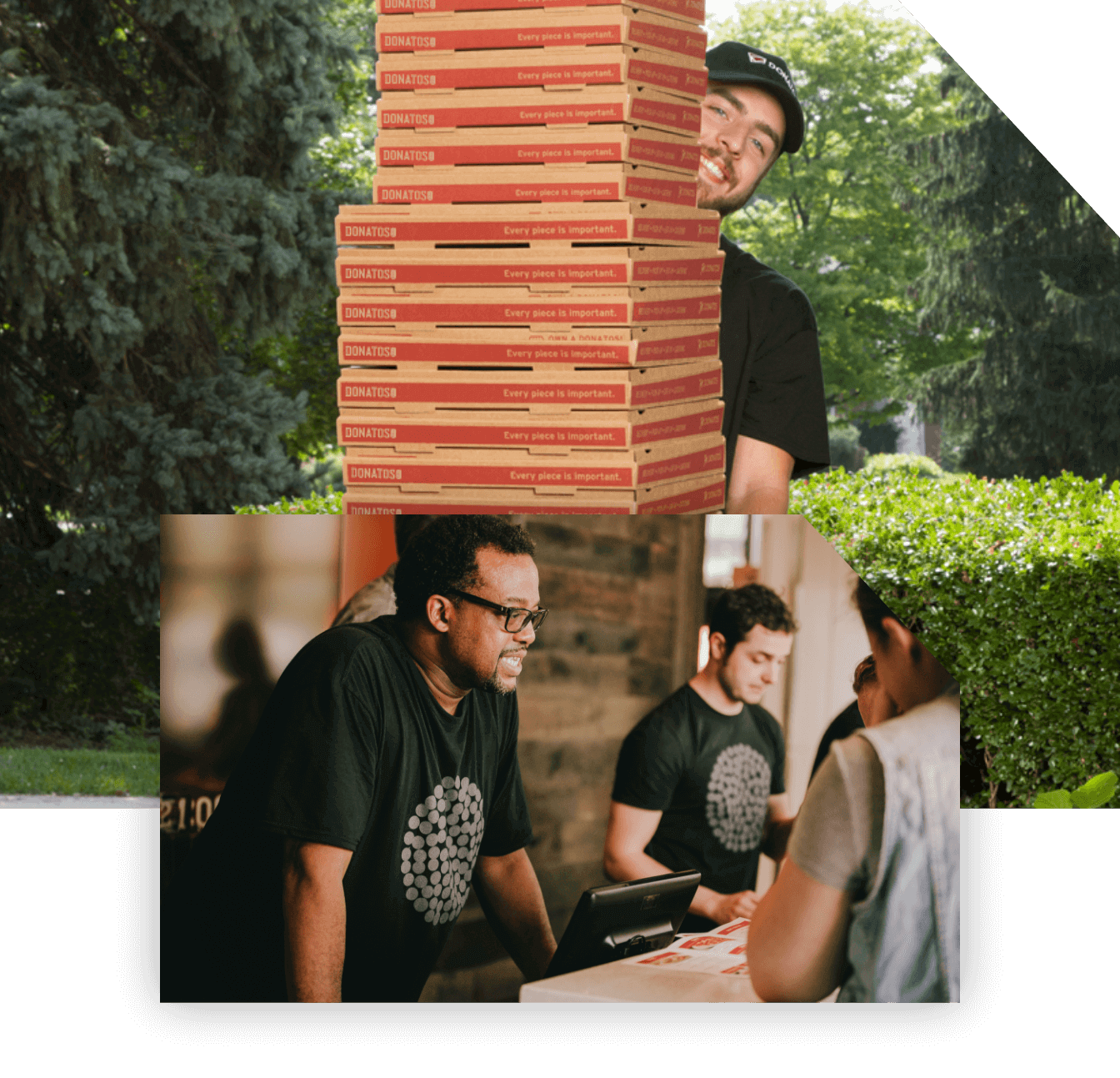 At Donatos, serving others and nourishing relationships has always been at the heart of what we do. And how we do it is just as important as why. We do it by building quality into everything we do: Every ingredient on every pizza. Every interaction with every person. Every product. Every meeting. Every phone call. Every detail at every location. Every piece is important®.